Solana price action has seen persistent bullish pressure over the past three trading days. As a result, buyers continue to push SOL higher inch by inch, precisely on top of the single greatest resistance cluster on its daily Ichimoku chart. Sellers could push Solana lower by nearly 30% if resistance holds.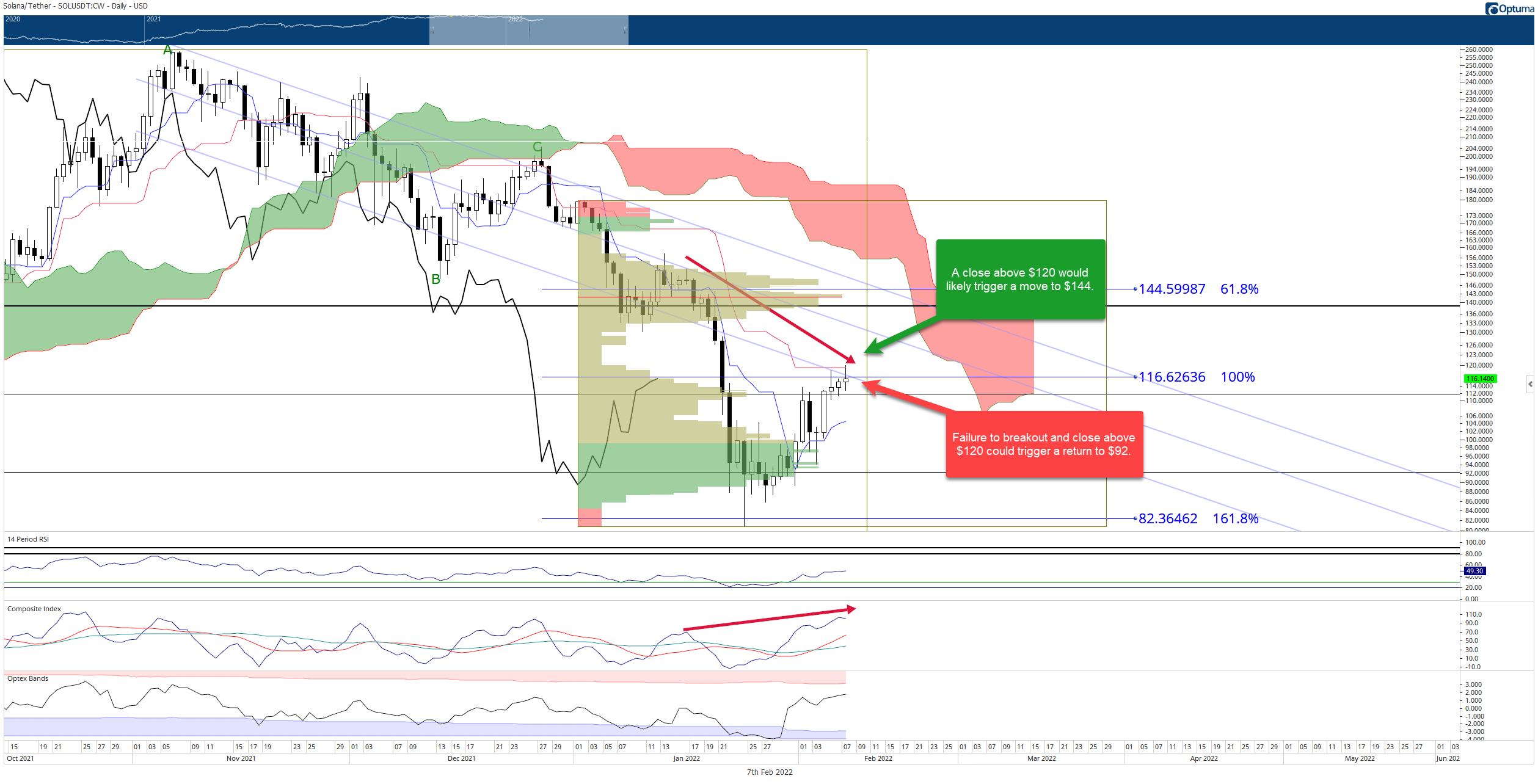 Bitcoin price is coming off of the single most bullish and optimistic weekly candlestick close since the current downtrend (and new all-time high), which began during the week of November 12, 2021. Bulls look to capitalize on last week's performance and continue moving higher. A successful close above the Ichimoku Cloud sets the stage for new all-time highs.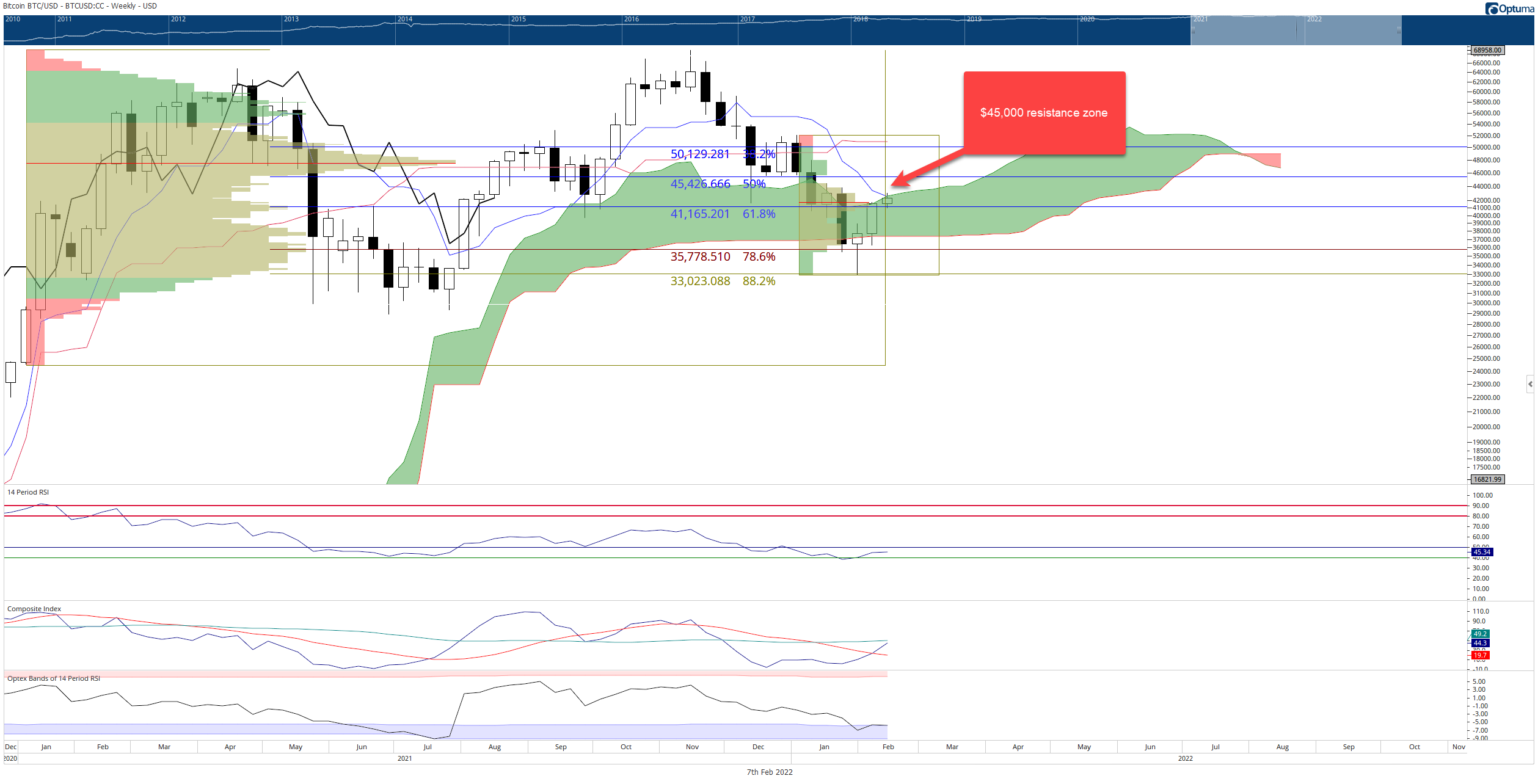 Ethereum price had a spectacular performance last week, chiefly over Friday and Saturday. The result of an 18% gain saw the high of last week equal the close, creating an exceptionally bullish candlestick while also displaying clear bullish sentiment. Near-term resistance ahead could cause a pullback.