For the past few years, Anthony Walker has been elbows deep in sawdust, perfecting his latest consuming passion.
In his workshop outside Columbia in Blythewood, the luthier — or guitar maker — who goes by Tony, sets up all manner of tools. He sizes up frets and cuts necks from woods like maple or padauk, affixing them to a repurposed folksy cigar box (or maybe one he has made himself). He lays in gleaming, round resonator and electric pickup, wiring it for sonic glory.
Handcrafted cigar box guitars are the main attraction of Southpaw Cigarbox Guitars, Walker's business. Its name references the left hand he favors while demo-ing his one-of-a-kind string instruments.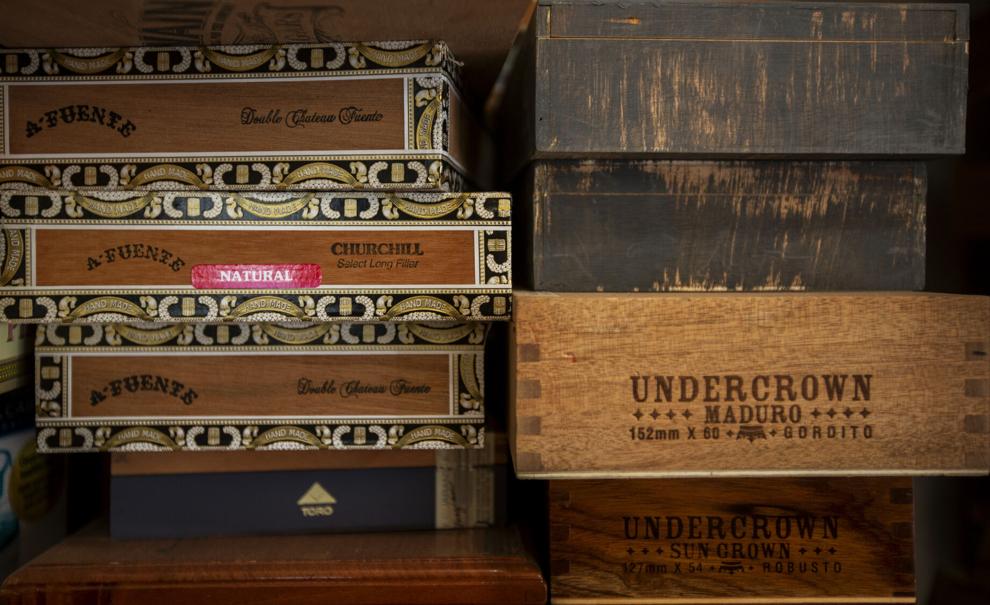 He sets up tables at cigar box guitar festivals throughout the Southeast as well as artisan markets — including Columbia's Soda City Market and Charleston Night Market at the Historic City Market. (He'll be there on March 26). At these locations, he sells guitars hovering around the higher end of $200, as well as other handmade instruments like dulcimers.
Coming out of the pandemic, the demand for his fastidiously cut and cobbled boxes of joy is stronger than ever.
"I can't build them fast enough," he said. In our mass-produced, Amazon-addled world, that's a welcome bit of news.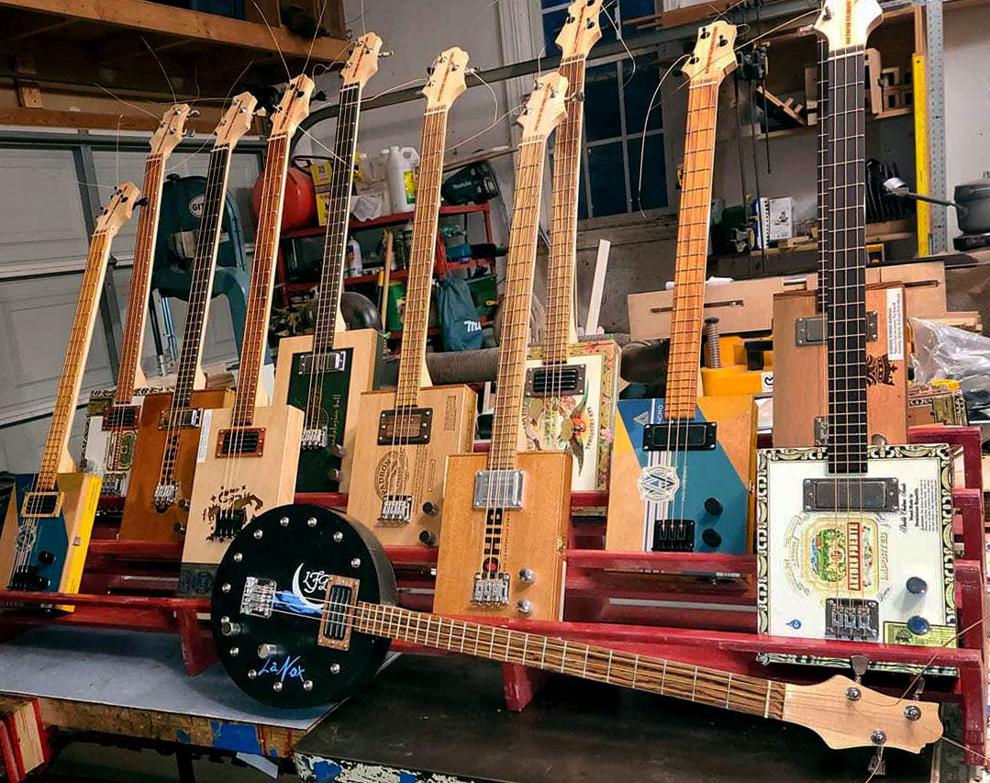 An instrument for everyone
At a recent holiday market at Baker & Brewer, Walker caught the eye and ear of one prospective customer, who approached his table only to be swarmed by other market goers. The man told Walker he'd be back. He did return, and bought an instrument, too.
That was Danny McBride.
"The Righteous Gemstones" creator and Charleston denizen is certainly not the only big-name enthusiast of cigar box guitars.
In 2012, when Paul McCartney performed with Nirvana on "Saturday Night Live," he did so on a sleekly varnished wood-and-steel number. A deft online search yields other strumming legends: Keith Richards, Bo Diddley, Jimi Hendrix.
In "It Might Get Loud," the 2008 documentary featuring guitar phenoms Jimmy Page, The Edge and Jack White, the opening scene places White outside on a country porch, where he swiftly bangs together pieces of wood, strings in a Coke bottle and plugs in the crude concoction, letting loose a ferocious, masterful howl.
"Who said you needed to buy a guitar?" he queries, dragging on a cigarette.
And while luthiers like Walker are indeed selling them by the dozens, in many ways, this everyman ethos plays out on every cigar box guitar, dollar amount notwithstanding.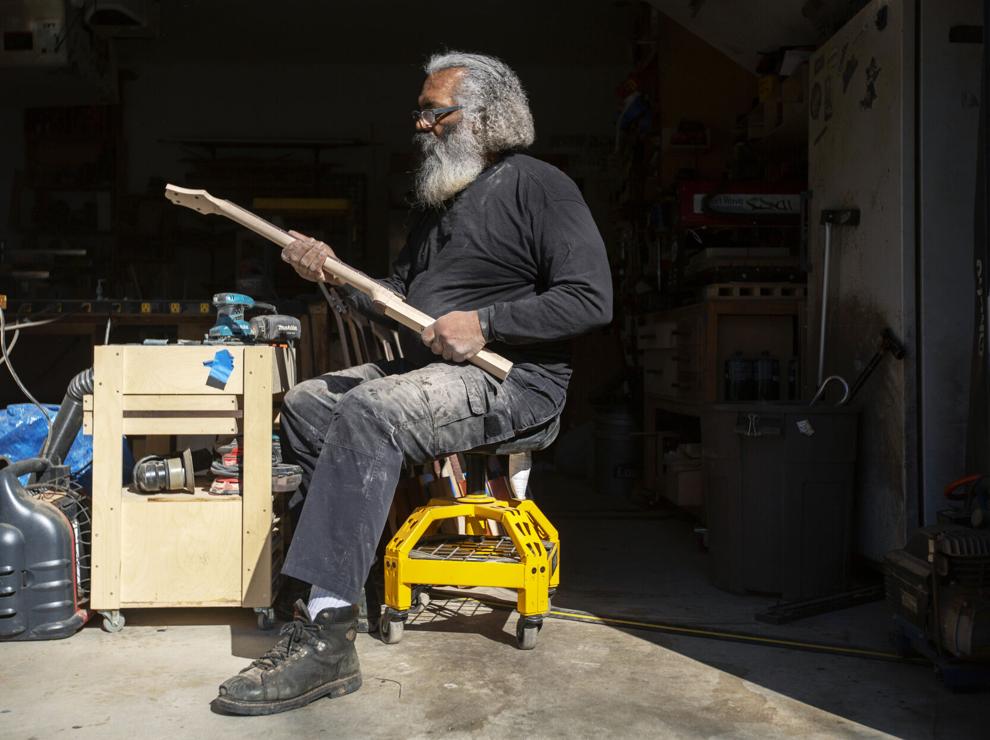 Often made simply with a slim neck, a found box and an economic four strings, cigar box guitars make a resounding case for accessibility, and were historically often built for want of money or resources.
Since around the mid-1800s, when cigars were first shipped in compact numbers and prompted the manufacture of the small, hinged containers, they repurposed this ideally hole-friendly vessel. Walker said he believes such guitars first emerged from the Mississippi Delta.
During the Civil War, soldiers were known to play them around the campsite and teachers used them for instruction. They captured the greater childhood imagination, too. In the 1890 "American Boy's Handy Book," Boy Scout co-founder Daniel Carter Beard included in its pages a guide to building a 5-string banjo from such a stogie holder. 
For many fledgling musicians, these ad hoc instruments were an entree into playing. According to Walker, blues great Buddy Guy was among them.
"Guys like that, that have been doing this for their own their entire lives, this how how they got started with playing the blues," he said.
The road to Southpaw
True, those rudimentary sound machines may not have been the paeans to perfections that Southpaw now has on offer from his tricked-out workshop. But then again, Walker is an all-in kind of guy.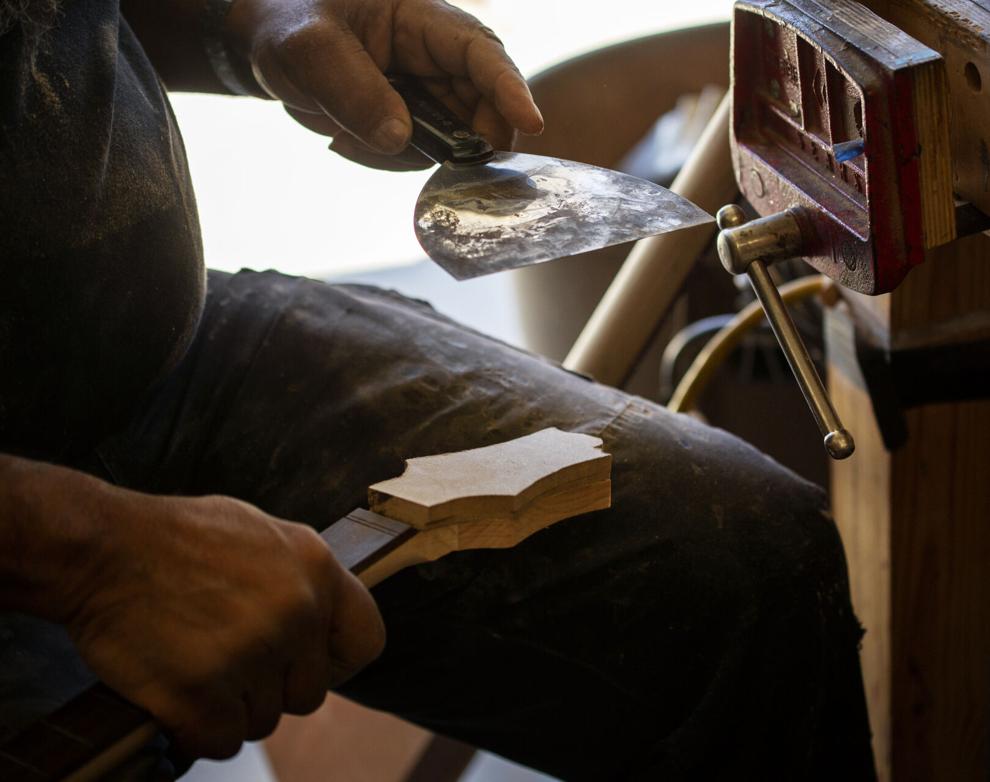 This most recent vocational choice follows a varied list that has taken the Columbia native throughout the state, and often outdoors, from the Lowcountry soil to its watery depths.
When others suggest a new pursuit, Walker finds he is often game, summing himself up as a Renaissance man.
"I can't find a reason not to do it," he said.
He briefly attended The Citadel, then switched to South Carolina State University in Orangeburg. After graduating, he started in law enforcement, working security at the Statehouse in the Gov. Dick Riley era of the 1980s, which was then a part of SLED called Capitol Complex Police.
Shifting career chords, he became a biologist at the South Carolina Coastal Council, assigned to the marshlands and highlands and along Camp Road during construction of the Mark Clark Expressway.
He also had a stint as a scientist with the federal bureau Alcohol, Tobacco, Firearms and Explosives in the Charlotte office, departing when he felt unsafe due to the menace of his good old boy colleagues.
Segueing into the S.C. Department of Natural Resources, where he worked for 22 years, he was for a time on the Dive Team there, focusing mostly on the recovery of bodies throughout the state. The seemingly unnerving daily proposition left him unfazed, as he viewed it as essentially collecting.
"Once you're dead, then you become an inanimate object, the same as a hammer, as a chair as any other inanimate object. … The spirit of soul is no longer there," he said.
It's hard to resist drawing a parallel with the vessels he now creates, which are inanimate, too, until some soul breathes life into them.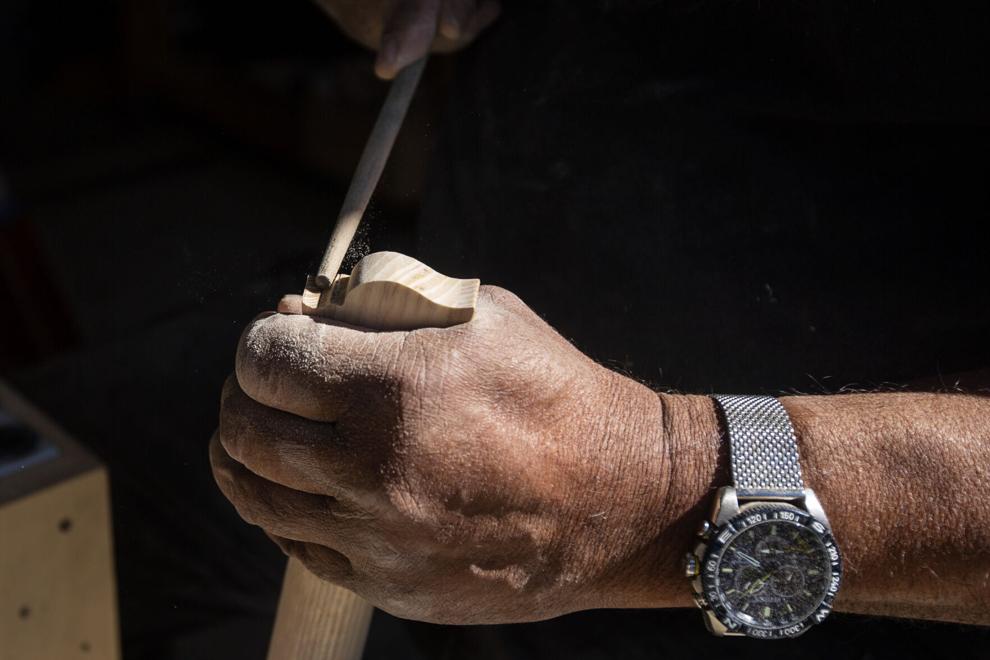 Along the way, there were plenty of interludes. He rode in the very Air Force One plane that carried President John F. Kennedy's body back from Texas, then later met the South Carolina firearms dealer who had sold Lee Harvey Oswald the weapon used to assassinate him.
Once, a friend observed he had done everything but sit in the electric chair, Walker said. Actually, he has done that too, during a police academy tour of the death chamber.
If there is a through line in this career trajectory, it is problem-solving. Walker possesses an insatiable curiosity to noodle something out. 
Into the cigar box
An avid woodworker, Walker had mastered making colonial period furniture, determining he would spend his retirement doing so.
But a diagnosis of Lyme Disease caused some paralysis, ruling out a career involving heavy furniture. During recovery from a related surgery, curiosity kicked in.
Then the blues intervened.
A devotee of the genre, Walker reveres musicians like Bishopville native Drink Small. Walker's grandmother, from Columbia, was a pianist who was said to sometimes play with the likes of Count Basie and Jimmie Lunceford, the saxophonist and band leader known for "The Merry-Go-Round Broke Down" — the song made famous by its use in the Looney Tunes cartoons.
One day while hunting for "Boogie Woogie Riff" by Chester-born composer Arthur "Guitar Boogie" Smith (whose "Dueling Banjos" was later featured in the film "Deliverance"), Walker came upon footage of a musician playing a cigar box guitar.
A new puzzle begged solving. 
Walker the luthier
It took Walker a couple of years to make four-string instruments that met his muster.
"The first one I made, I didn't know what I was doing and it broke apart," he said. Adjusting the bracing, he made one that was a little bit better. The fourth one was actually playable.  He made his first sale in 2016 at Columbia's Big Grab and his sales took off from there.
He enlists expert musician friends to test them out, as he says his own musicianship is encumbered by large hands that get in the way of fretting and is just proficient enough to demo them. 
There's math involved, too. He's gauged nut to the bridge at 25 and a half inches, with frets in specified spots for scaling. To minimize the time-intensive tool setup, he makes 16 guitars a shot.
And there's his artistry.
"I don't want them to be cookie cutter. I want them to to be uniquely different," he said. And they are. With equal parts vintage allure and precision craftsmanship, each is a burnished, customized wooden bridge to another era.
Play it forward
The perennial appeal of cigar box guitars has caused some in the music industry to disavow them as novelty items, a stance Walker soundly rejects.
Yes, they are historically accessible, but, like White underscored, that doesn't belie their power of sound. For Walker, there is another aspect, too. Their inclusive spirit also pervades the community of luthiers, who eschew any proprietorial inclinations.
"We share information with each other, we help each other," he said. "If I have something that someone else can use, I'll send it to them. They have something I can use, they send it to me. We don't compete with one another."
That communal spirit plays out in other ways, too. Once at the Charleston Night Market, a man surveyed his stock, then ponied up the cost of a guitar, instructing Walker to give one to anyone of his choosing.
Walker determined that he'd give it to someone who seemed generally interested in it, and when a young man later engaged with him at his table, Walker bestowed it.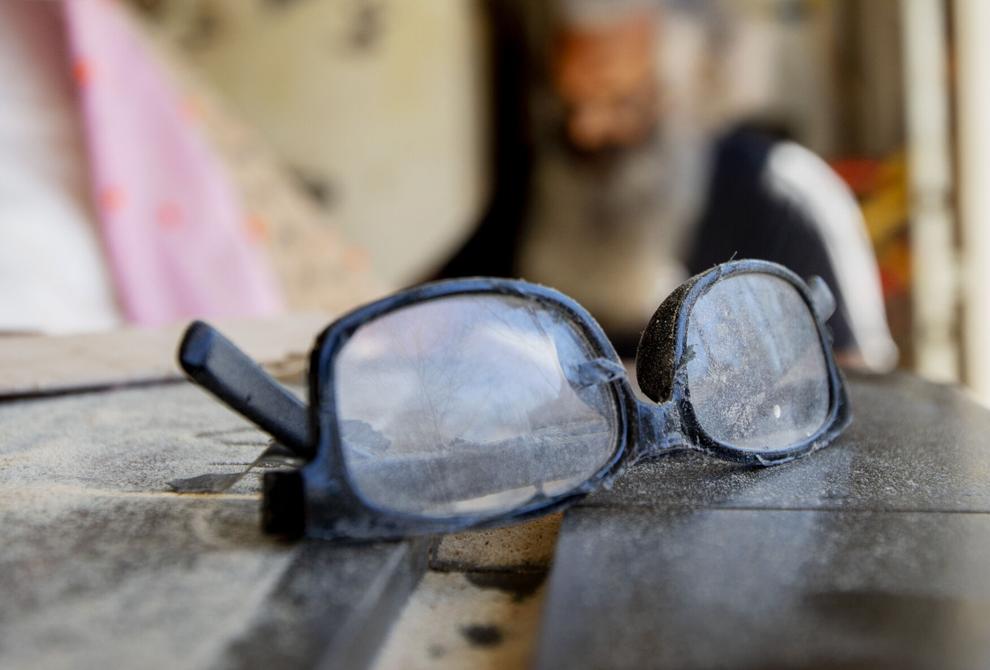 The recipient's father then paid forward the cost of another, as did another person in Columbia.
As for Walker, he plans to continue making them for the long haul, setting up his table and engaging with curious passers by.
"People that bought a guitar from me … I see them a year later and they come and sit down with me and or they'll just pick up one of the ones that I have," he said. "They'll sit there and play for about 25 to 30 minutes or so while I'm talking to other customers."
It's the spirit, after all, that animates these objects, shining through his well-considered instruments to fill the air with music, transforming exacting wood to ineffable, human-made magic.
For more information, email southpawcbg@gmail.com or visit Walker's Facebook page at Southpaw Cigarbox Guitars.