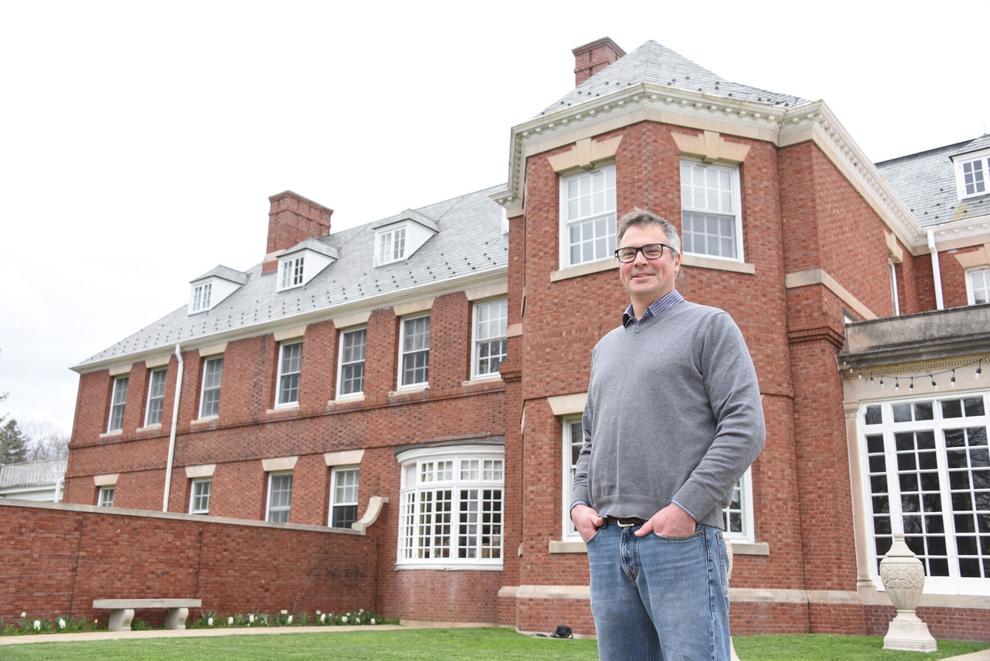 As business role models go, DEREK PETERSON can't think of one any finer than the campus legend they named a school spirit award after.
"The one and only Lou Liay," Peterson says. "Not only is Lou an impressive Illini, he has an energy and work ethic that I tip my hat to. His past successes with the Alumni Association and his constant ability to bring people together for a greater good are truly inspiring. Lou Liay is one of a kind."
The same could be said about the place Peterson has reported for work the past 16 years — Allerton Park, where he started as a park attendant in 2006 and, 12 years later, where he was elevated to executive director.
The UI horticulture grad and native of the small Henry County farming community of Alpha took time to answer questions from Editor Jeff D'Alessio in the 125th installment of our weekly speed read spotlighting leaders of organizations big and small.
---
Three adjectives I hope my staff would use to describe me are … inspiring, hard-working and honest.
On my office walls, you'll find … an Allerton quilt made by my mom and a Father's Day photo from my kids.
However, these days my office isn't really in one place, as I move around Allerton to be more accessible — so depending on the day, my background might be a painting of Robert Allerton in the Butternut Room, the mural in the Greenhouse Café or the oaks of the Sangamon River valley.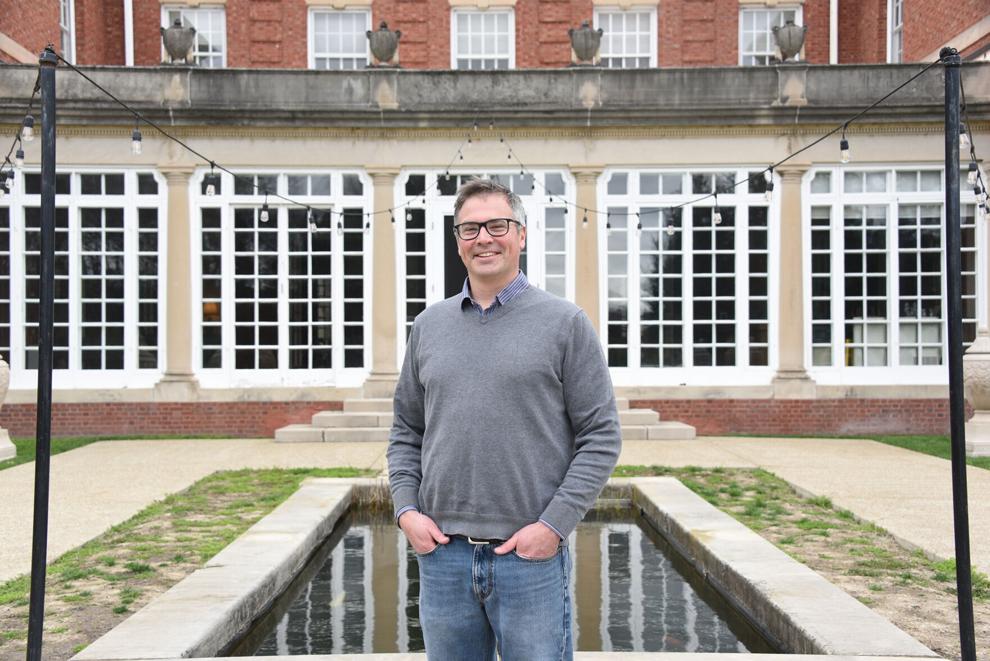 My philosophy on meetings is … they are very valuable. Maybe I haven't been in many bad meetings, but I find collaboration really important.
Meetings are a great way to keep up with all the parts of an organization, bringing people together to hear different voices and opinions. Allerton is physically spread out so it's helpful to gather people in the same spot to speak plainly about things.
I have changed meeting structure over the years in both style and participants — it's probably good to keep things fresh.
I'm frugal in that … I always drive very used cars. I view transportation as a necessity; cars are just tools to get from one spot to another.
My current car, a 2006 Toyota Prius, has 230,000 miles and cost me about $1,000. I also had to clean out the seller's rain gutters, but I think I got a pretty good deal.
The hardest thing about being a leader is … you have to learn to be an expert juggler, and you don't always get to choose the tasks you juggle.
My single favorite moment of all-time in this job was … just this past year when we gathered the entire staff at Allerton in one room and spoke about all of the accomplishments we have had over the past 10 years.
Through this reflection, you could feel the pride building in the room; we recognized individual efforts that had built the successes for our entire team. There was hope in a time when hope felt like a distant thing.
It was a beautiful moment and I was lucky to be a part of it.
I can't live without my … family. They provide the support, inspiration and structure that keeps me grounded and successful.
If I could trade places for a week with any other business person in town, I wouldn't mind switching with … Chris Harlan at the U of I Community Credit Union. That organization has partnered with Allerton on different events for over 10 years and I always love working with Chris and his entire team. They make their work look easy and fun, although I'm sure it's not always easy.
My one unbreakable rule of the workplace is … don't stop moving forward. Life is one stumble after another, but if you can keep a growth mindset and not lose hope, you won't fail.
I wind down after work by … cooking dinner, taking the kids to the library, being the assistant coach for my daughter's soccer team and trying to fit in as much time with my family as I can.
The last luxury in which I indulged was … buying an old boat. I'm talking older than me by about 10 years.
The outboard broke the first weekend we took it out, so I have spent the winter becoming a semi-expert at rebuilding the transmission on a 1970 60 HP Johnson outboard. I'm not sure that counts as a luxury, though.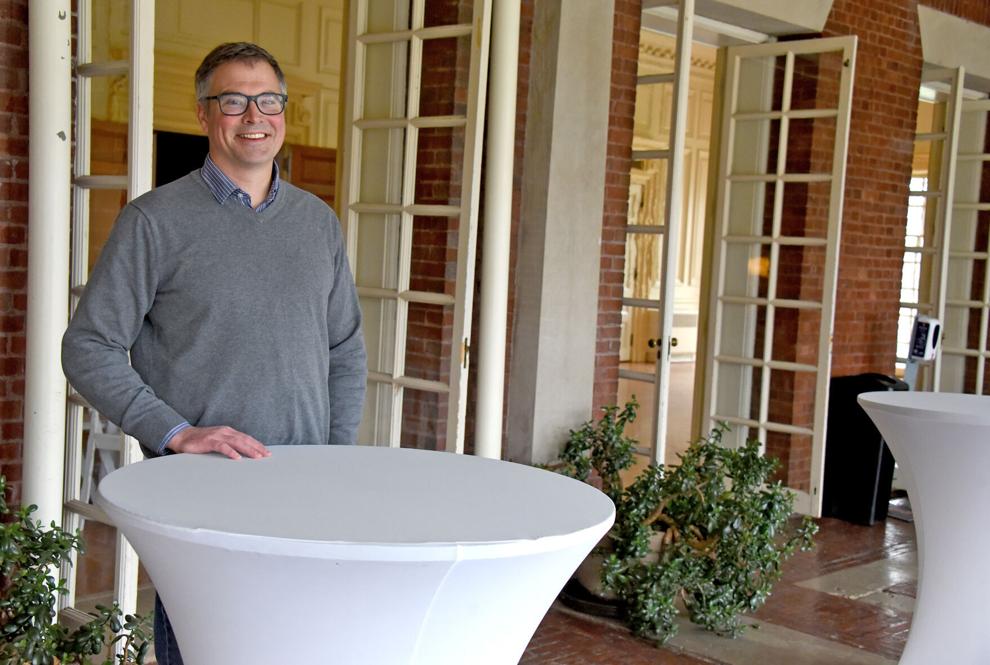 The most beneficial college class I took was … Turf Management at U of I. Not because I wanted to work at a golf course, but because it was taught by my advisor and later boss at Allerton, Bruce Branham.
As a student, Bruce was a wonderful resource and went out of his way to help me gain a scholarship. As a boss, he continued to mentor me through many facets of my life.
Bruce is a wonderful guy.
I'm up and at 'em every day by … 5:30 to 6 a.m. I sleep in during the winter months, but throughout the summer it's harder for me to stay in bed after the sun is up.
My exercise routine consists of … walking three to five times per week. I like long, brisk walks at night. I do the same route every night so I can zone out and clear my head.
The worst job I ever had … is hard to choose. I really enjoy working, and have found a lot of success and friendship through it.
I suppose the ones I liked least always had to do with swine or hay baling, which I did often as a teen. I would consider baling hay to be the most difficult as we would bale small rectangle bales.
I liked being on the rack, but I hated being in the loft.
On a 1-to-10 scale, the impact of the pandemic has been a … 6. Allerton has been a mixed bag through the pandemic. We have outdoor space and I have an impressive staff who were eager to fill it with events and creativity.
We learned a lot about ourselves during those long months and years, and I think we have come out stronger as a team.
While there is no normal routine to return to, as too much has changed, we are rebuilding cautiously and excited about what the future holds.