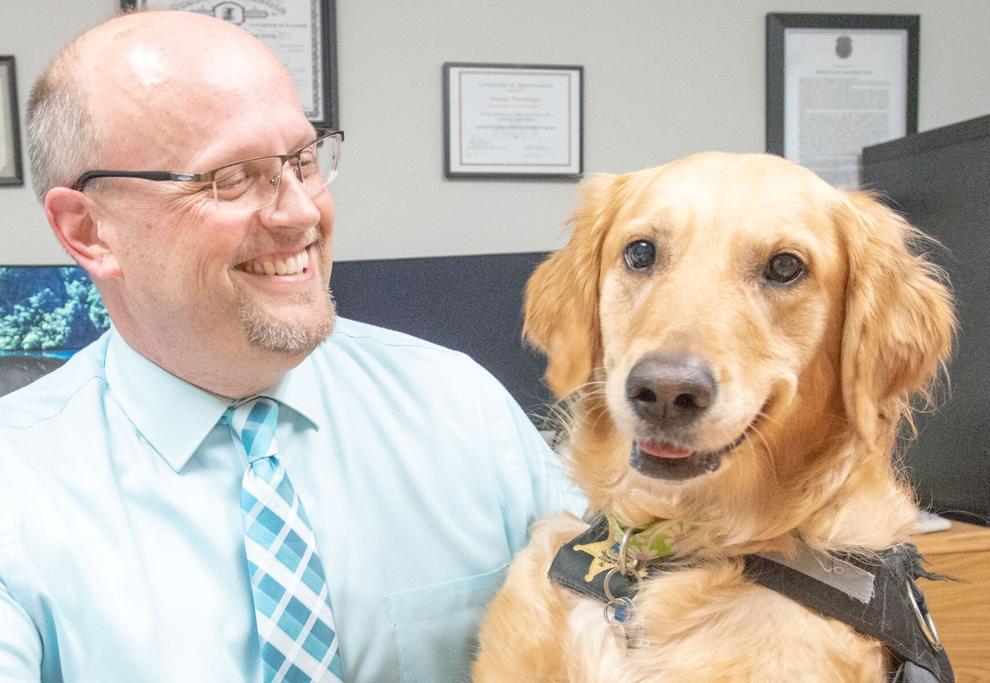 Like with any job, DUANE NORTHRUP says, being the elected coroner of Champaign County comes with its good days and its not-so-good days.
To cope with the latter, the 17-plus-year veteran requires one critically important personality trait of anyone who aspires to serve on his team.
"My employees must have a sense of humor," he says. "On their most difficult days, humor helps to relieve stress and get them through the day."
Northrup speaks from experience, having just come off one of his most challenging years on the job — one marred by a wave of deaths caused by gun violence, fentanyl overdoses and COVID-19.
A Rantoul native, Mahomet resident and Parkland College grad, he's worked in the coroner's office for 21 years and been elected its head in 2004, 2008, 2012, 2016 and 2020.
The former News-Gazette paperboy took time to answer questions from Editor Jeff D'Alessio in the 126th installment of our weekly speed read spotlighting leaders of organizations big and small.
---
If I could trade places for a week with any other business person in town, I wouldn't mind switching with … my high school friend, Steve Kaufman, who owns Bud's Bar in my hometown of Rantoul.
I could tend bar for all my friends, family, coworkers and acquaintances and reminisce about the good old days. Oh, the great stories we could tell.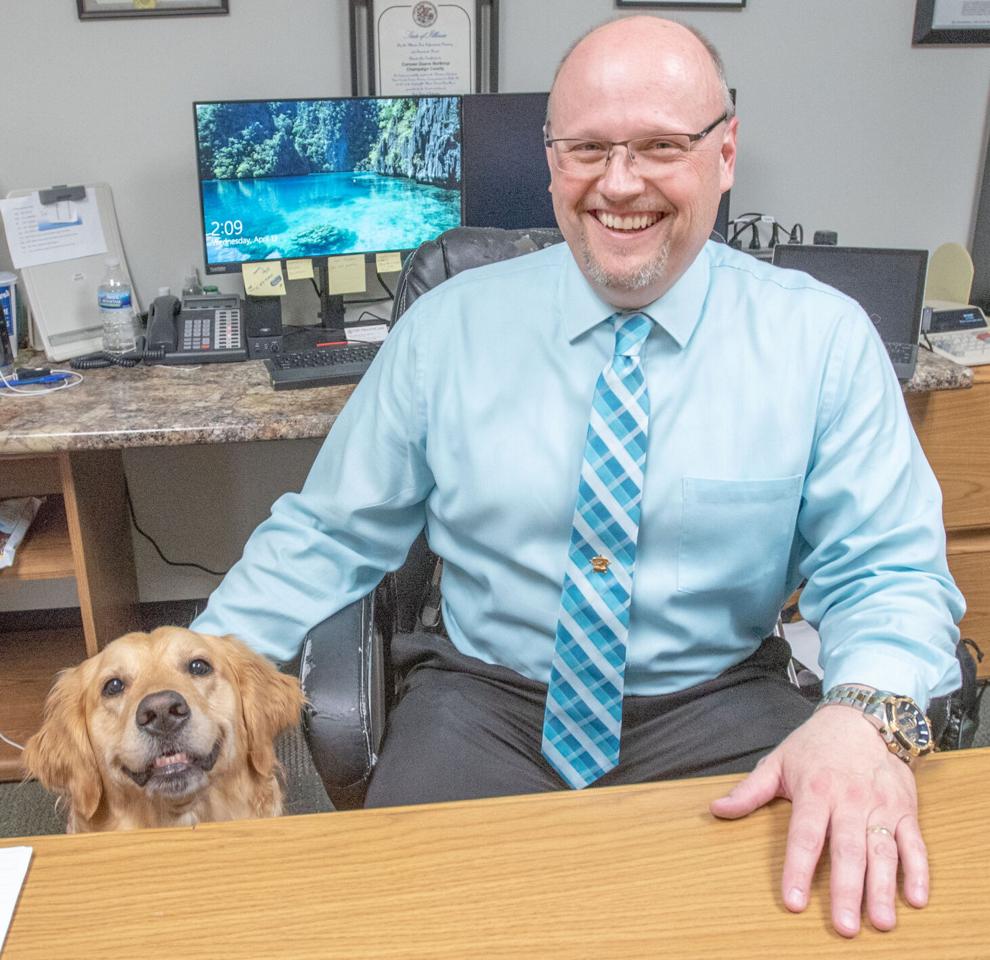 On my office walls, you'll find … plaques, photos, awards, framed certificates and a close-up poster of a wolf's face with the word "Focus" underneath it.
My business role model is … the average joe small business owner that shows up early, stays late, does whatever is needed to keep the business going, employees paid and support his or her family.
My single favorite moment of all-time in this job was … the (October 2020) day I received the DNA results identifying our 1995 Jane Doe homicide victim as Keri Lyn Wyant.
My philosophy on meetings is … be short and to the point. Office meetings at the coroner's office are typically short and stick to the subject matter on the agenda due to the fact that my staff works rotating call shifts and day shifts.
It is rare to have all staff present for a meeting so I often meet with small groups of staff at different times to cover items.
When it comes to the one thing I can't live without … I would have said Mtn Dew but, four weeks ago, I quit cold turkey and lived to tell about it.
So I guess there is nothing I can't live without now.
The hardest thing about being a leader is … having to make tough decisions and taking ownership of those decisions knowing not everyone will be happy with every decision made.
Three adjectives I hope my staff would use to describe me are … dedicated, funny and knowledgeable.
I'm frugal in that … I do most all of my auto repairs, appliance repairs and home repairs myself.
I wind down after work by … working out and then watching a program with my wife, Christine, before going to bed, when time allows.
The last luxury in which I indulged was … purchasing a $600 DeWalt 12" wood planer and a $300 dust collector for my garage woodworking shop for use when I indulge my hobby.
The most beneficial college class I took was … an electrical wiring class at Parkland College years ago. I have personally built two houses in my lifetime and I used the knowledge from that class to wire my entire first house.
I'm up and at 'em by … 5:30 a.m. every day. No thoughts of sleeping in when you have two golden retrievers laying across your body and nudging you with their noses to get up, let them out and feed them.
My exercise plan consists of … 30 minutes on the elliptical machine three times per week and working out with free weights three times per week.
Unfortunately, my sporadic, 24/7 schedule does not always allow time for this workout plan.
As far as the worst job I ever had goes … I am a true believer that when it comes to working a job, you get out of if what you put into it.
I am very fortunate to have enjoyed every job I ever had, from delivering The News-Gazette as a young boy to being the coroner now.
I do have to give a shoutout to the three best bosses that taught me a lot about hard work and what it takes to be a great boss.
I would not be where I am today if it was not for Joe Murray from Rantoul, Marshall Huls from Gifford and Roger Swaney from Philo.
On a 1-to-10 scale, the impact of the pandemic has been a … 10 — for many reasons. We experienced a tremendous increase in cases during the pandemic, including shattering all previous records for deaths handled by the coroner's office.
We experienced the largest single year staff turnover. We were exposed to many COVID-19-positive decedents and/or their family members. We enacted emergency disaster plans, adjusted staff work/office hours and dealt with constantly-changing rules and regulations from local, state and federal agencies.
We did all that and more while continuing to provide statutorily required services.