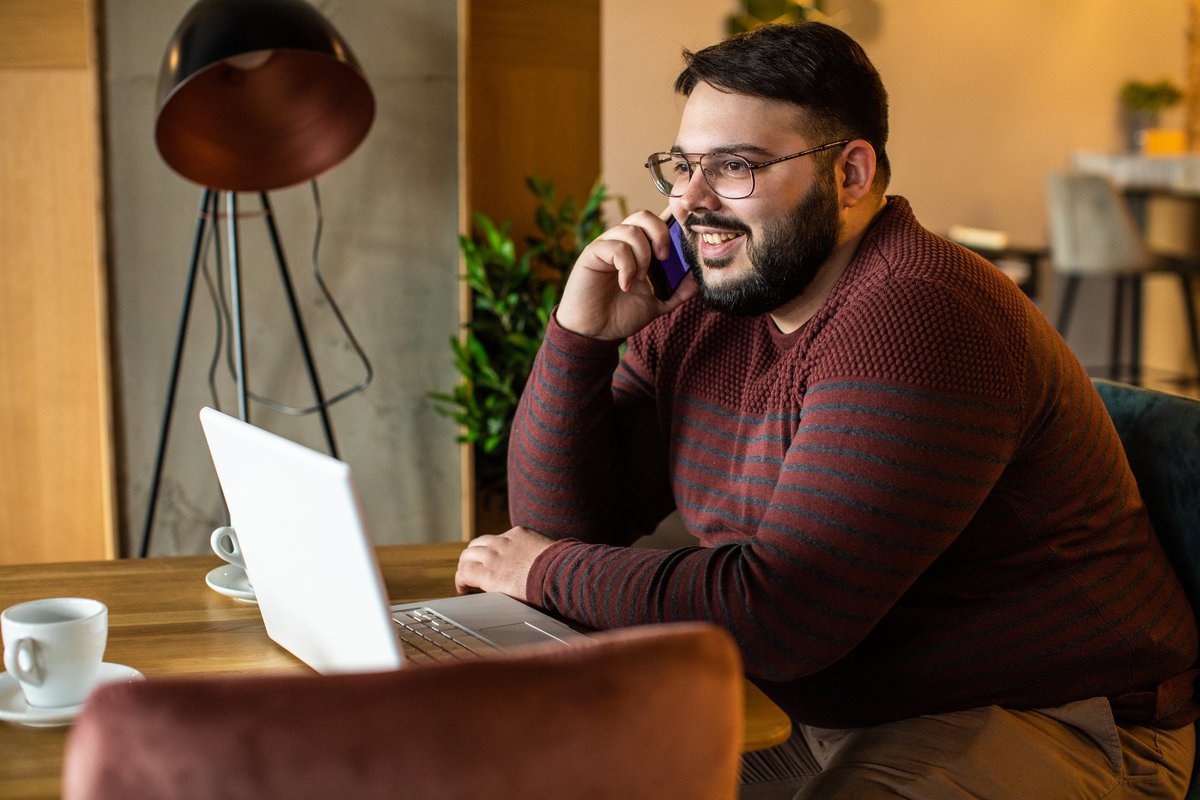 Freelance workers have always sought new revenue streams, but today, they make sense for many SMBs. Learn how to use what you have to increase your cash flow.
In the past few months, business owners have been urged to think creatively, reinvent their business models, and retool their business strategies to survive and thrive beyond the pandemic. While this energetic approach makes sense, it can be a lot easier said than done.
If you're an entrepreneur, sole proprietor, or gig-economy freelancer, you may be looking for new ways to make money at a time when many businesses have slowed and seen profits dip. Yes, it's time to find some new revenue streams.
But how do you leverage the skills you already have with the resources on hand? When it comes to launching new revenue streams, you're probably looking for something outside the box — but not quite outside your comfort zone.
Here are five ideas to use what you have and what you know to boost your business, have some fun, and make it all about the cash flow.
1. Be a power broker
If you're established in your community — whether personally or professionally — why not leverage your connections to help businesses find each other? You probably offer this information to colleagues on a daily basis, but packaging your connections into a turnkey service can drive revenue as well as broaden the audience for your primary business.
For example, perhaps you're a graphic designer who is a vegetarian and practices yoga. It's likely you are tuned into the holistic health scene in your town, regularly patronizing several yoga studios, a natural foods store, a New Age bookstore, a vegetarian restaurant, and a farmer's market. If your graphic design business drops off for a bit, it's an easy lift to monetize those personal interests.
Set up a website, app, or even a simple phone referral service to help consumers find great holistic health service providers or help practitioners in the holistic community make referrals and connections to one another.
You can charge businesses a fee to be listed in the app or bill them for advisory services in making introductions. You could even organize a holistic health fair that brings all these businesses together and sell tickets to consumers.
"By using what you know — and who you know — more money is in your future," says Brian Robben, CEO of Robben Media. "When you can be a middleman for a group of people looking for people you know, you can monetize that without having to fulfill the work."
You already know the stakeholders, so with a little research and some personal interviews, you could be the connective tissue for your local business economy.
There's a good chance that some of the businesses you connect will refer customers and partners to your primary business in the future.
2. Affiliate selling
Affiliate marketing, which accounts for 15% of digital media revenue, is an easy way to make passive income and supplement your revenue. You promote other people's products, and every time a visitor to your site buys through your link, you get a commission.
The affiliate marketing sector is worth $12 billion and is expected to grow by 10% in the next few years. If you have a solid customer database or a mailing list of a decent size, it's possible to monetize those relationships as an affiliate for related businesses or products. While not all affiliate programs are created equal, there are some smart choices out there, so do your homework.
"The sky really is the limit when it comes to affiliate marketing, and you could even pivot to becoming a profitable reseller," says Ben Webb, a freelance marketing manager.
"By looking at Google Trends, following Google Alerts, and keeping an eye on sites like ExplodingTopics.com, companies can find really unique ways to change with the needs of the market. This could lead to a subtle or massive pivot that could be profitable for many years to come."
Affiliate marketing proved the answer for Jason McCarthy even before the pandemic struck. For McCarthy, who owns DigiNo, an online teacher recruitment business, finding secondary revenue streams is vital due to the nature of the recruitment business and the volatility of recruitment bonuses.
McCarthy realized that his applicants didn't just need jobs, they needed laptops and headshots to perform the jobs. Recognizing the natural connection, he signed up to promote the relevant products on his site as an Amazon Associate for the company's affiliate program.
Then, realizing applicants also needed teaching certificates, he became a TESOL course affiliate. Finally, understanding that online teachers needed a method for receiving their pay, he became an affiliate for Payoneer and TransferWise.
"Is that enough revenue streams? Only if I stopped looking!" says McCarthy. "Before I knew it, I was becoming an affiliate and creating content for things such as webcam software, ergonomic desk chairs, and even creating online courses to train people for the job. Secondary income streams are available in great numbers in any niche — you just have to finely comb every single moving part of your industry."
Affiliate marketing benefitted his primary business, as well: "I found that all the work I put into finding secondary income streams boosted conversions of my primary business because I was inadvertently creating much more qualified applicants and much more income."
3. Google AdSense
Along with affiliate marketing, many small business owners sign up for Google AdSense. Once you've signed up, you add a line of code to your web pages, and Google serves text, images, video, and interactive media targeted to your site and audience. You earn revenue either on a per-click or per-impression basis.
More than 11.1 million websites use AdSense. Some entrepreneurs even start a side blog or other site solely to capitalize on Google AdSense revenue.
"You can be in business with a new revenue stream overnight," says Avi Wilensky, founder of Up Hail. "The only investment is the few minutes of time to set it up, and an ongoing commitment to share your expertise by producing content regularly and posting it online."
Several years ago, as a weekend side project, Wilensky launched UpHail.com. The site started as a directory of all the cities where Uber and Lyft were available, comparing their pricing to taxis. Several months later, to Wilensky's surprise, a reporter from Mashable discovered it and added it to his list of most useful web tools.
Wilensky decided to add Google AdSense to the site to capitalize on its newfound traffic. A few years later, the site does six figures a year in Google AdSense earnings, with only several hundred dollars a month in expenses for web hosting.
4. Strategic partnerships
If "we're all in this together," it makes sense to join forces to weather the storm. Rather than go it alone, partner with trusted businesses that are complementary to your own. It may be an incredible opportunity to expand your pool of potential customers while halving the expenses.
"A lot of small businesses are suffering. You are not alone. The trick is realizing that others, who need business, too, might be excellent collaborators," says Jess Ponce III, president of Media 2×3.
"If you partner together, either through referrals or creating programs together, you suddenly go from being two small businesses to being one medium-sized offering," he adds. "Follow the motto that prosperity is a shared opportunity."
Bundling products and services offers a more comprehensive menu of options to customers. It also may help you tackle a larger project that neither partner could handle alone—such as offering delivery service or developing an online paid membership portal.
Or, if your business brings an exclusive capability to the partnership, you can barter—for example, you make use of your partner's delivery service, while your web designer builds out the website page that features your bundled offerings.
Finally, your partnership could offer a "package deal" for potential customers that saves them legwork. If you're a solo freelance writer, for example, mine your business contacts for a graphic designer and a website coder you love to work with, and pitch businesses as a team. Clients will value the time and money they'll save when they don't have to interview and screen three separate contractors.
5. Subscriptions
Consider how you could package your product or service for a monthly, quarterly, or yearly subscription. This provides a guaranteed income and gives customers added value, since subscription orders usually offer a discount on the individual price of an item.
If your business is retail, it's easy to offer routine "refills" on products your customers use regularly, like shipping them vitamins and supplements or a pound of coffee every month.
For something a little more fun, create a themed subscription box. These little boxes are a gold mine: 54% of online shoppers get at least one subscription box and, not surprisingly, new subscriptions surged during the pandemic.
As the seller, you choose what goes in the box, allowing you to thin out inventory overstock. It's also an effective way to introduce new product lines that hook customers.
And remember those business partnerships you forged earlier? Create theme boxes together to offer a larger variety of treats for customers. If you own a wine store, for example, partner with a candy shop and ship a bottle of wine with a chocolate pairing once a month.
Subscriptions work with service-oriented businesses, as well. Think about the expertise customers purchase from you, then offer the services at a flat rate for a period of time. You could also package your knowledge into forms and manuals to sell customers as a do-it-yourself solution. Finally, why not take those DIY kits and how-to videos and make them available on a special members-only portal on your website?
Think outside the box
Finding supplemental revenue streams doesn't require a huge financial investment, but it may take a little time to do the footwork and get up and running. The best way to unearth these opportunities is to talk to your customers and other business owners and keep an eye on what your competitors are doing.
Are you ready to use what you have and what you know? Now's the time.