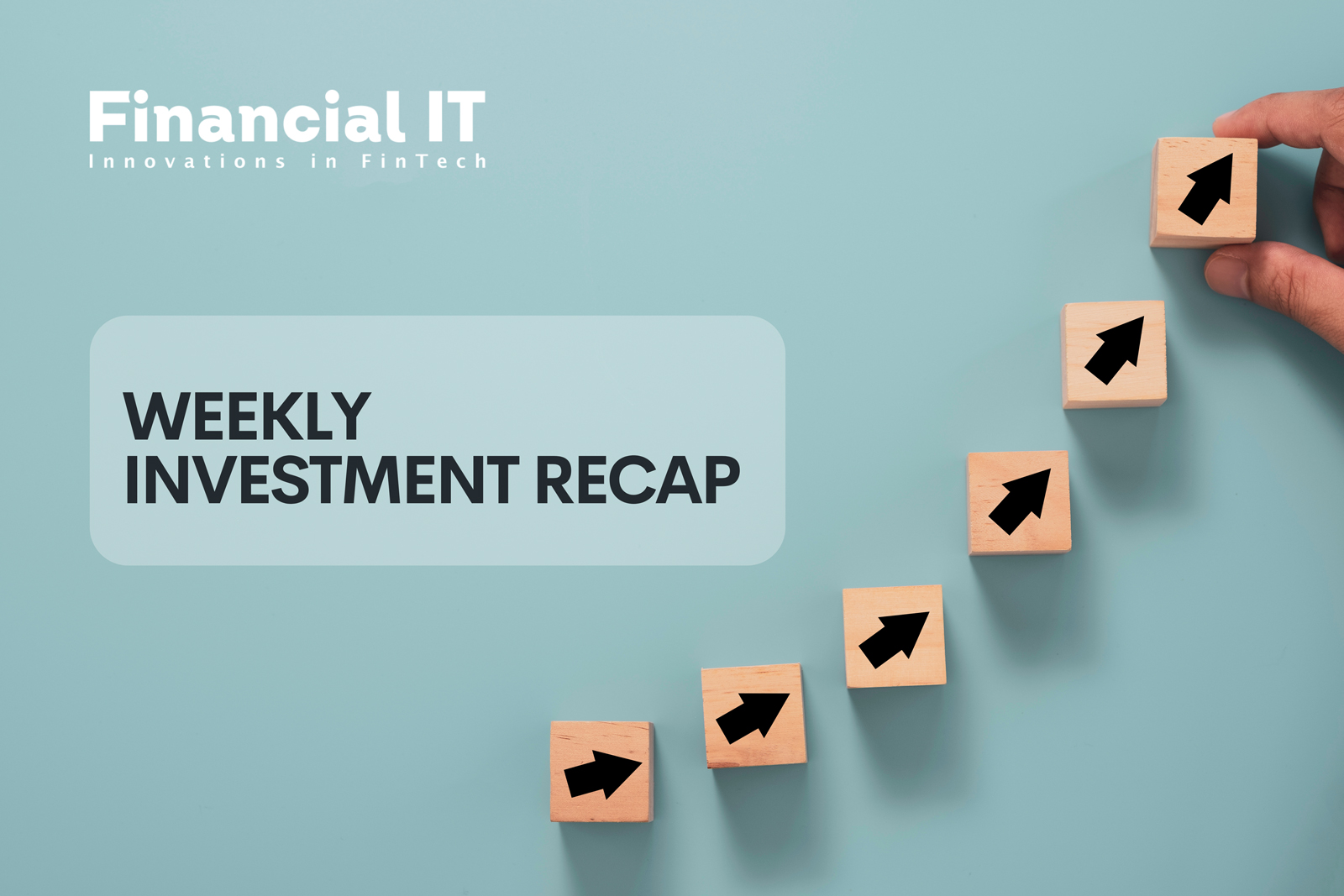 Ratio Emerges From Stealth; Secures $411M to Transform B2B SaaS Payments, Financing, and Pricing
Ratio, a new kind of fintech platform that combines payments, predictive pricing, financing, and a frictionless quote to cash process into one platform for SaaS and technology companies, today emerged from stealth and announced raising $11M in venture funding and a $400M credit facility for customer financing. Ratio is rewriting the playbook for SaaS pricing and financing, giving new tools to accelerate growth in a volatile market.
Neobank Majority Secures $37.5M in Series B
Majority, the mobile banking outfit for migrants in the US, has raised $30 million in Series B funding led by Valar Ventures. The startup has also secured $7.5 million in debt financing from a US-based commercial bank as it seeks to expand its service to support the nearly 50 million immigrants in the country. Majority was founded in 2019 as a mobile banking service for migrants and initially started operations in Texas and Florida, focused on the Nigerian and Cuban communities.
Planck Raises $71M to Date to Expand its First-to-Market Cognitive Business Analytics Platform
Planck, a leading AI-powered data and analytics platform, recently closed a $23 million funding round to continue its mission of empowering commercial insurers with real-time and accurate insights. The financing, which brings the company's total to $71 million, was led by Vintage Investment Partners and all existing financial investors, including Team8, Greenfield, Arbor Ventures, Viola, 3L Capital, HDI and Nationwide, alongside private angel investors.
Turaco Secures $10M Series A Round Fundraise
Turaco, the leading insurtech driving mass market insurance adoption, has announced the close of a $10 million Series A equity round led by AfricInvest, via the Cathay Africinvest Innovation Fund, and existing investor, Novastar Ventures. The round also included participation from Enza Capital, Global Partnerships, Zephyr Acorn, Operator Stack, Asi Ventures Limited, and Push Ventures. Founded in 2019, Turaco is a distributor, broker, and key customer interface between the underwriter and the end consumer.
Claimer Has Raised a $4.2M Seed
Claimer, a fintech startup making it frictionless for companies to claim financial incentives from the government, announced that it has raised a $4.2m seed round today. Project A Ventures led the round, with participation from Moonfire Ventures, helloworld.vc, and tier one angels Errol Damelin (co-founder, Wonga), Matt Clifford (Chairman, Advanced Research and Invention Agency), Ian Hogarth (ex-CEO, SongKick), Harry Briggs (Partner, OMERS Ventures), and follow-on investors Ben Holmes (ex-Index Ventures) and TrueSight Ventures.
Lightning Network Startup Neutronpay Raises $2.25M in Seed Funding to Disrupt Legacy Payment Rails Beginning with
Neutronpay, a Vancouver, Canada and Ho Chi Minh City, Vietnam-based startup that enables consumers and businesses to send and receive payments on Bitcoin's Lightning Network raised USD$2.25M in Seed funding on June 1, 2022. The Lightning Network is a "layer 2" payment system that sits atop Bitcoin and supports instant payments measured in milliseconds, millions of transactions per second, and incredibly cheap costs, making it the ideal payment network, period.
Northzone Raised €1B: Investing from Seed to Growth in Category-defining Entrepreneurs
Northzone announced the largest fundraise to date: €1bn to invest in the next generation of changemakers. Between the global climate crisis and social, macroeconomic, and political uncertainty, they believe technological innovation will continue to be the silver lining that delivers real societal growth. Now more than ever, they look to entrepreneurs who are building a mindful, innovative future; and founders have proven many times that they thrive in turbulent times.
Innovative InsurTech Stubben Edge Group Secures a Further £5.6M of Growth Capital Led by Dowgate Capital
UK-based InsurTech Stubben Edge Group (the Company) has secured a further £5.6m in investment following an over-subscribed £10 million round in September last year. Cornerstone investors include a number of Lloyd's Names, Nigel Wray, Dowgate Wealth, family offices, institutional investors and other HNW investors.Since the last financing, the company has succeeded on its ambitious expansion goal by acquiring Lloyd's broker Genesis Special Risks, establishing Guernsey business 1Edge, and purchasing SME-focused media brands from Bonhill PLC.
Compliance Startup heyData Raises €3.3M Seed
Berlin-based compliance startup heyData announced the closing of a €3.3 million seed financing. The round was led by Ten VC, with additional participation from existing investors Patrice Deckert, Stefan Tietze, as well as experienced investors Martin Ostermayer and Dirk Freise and Picea Capital, among others. The fresh capital will be used for product expansion and venturing into new markets. In addition, the team around the founders Miloš Djurdjević, Martin Bastius and Daniel Deutsch, which currently counts 34 employees, is to be expanded.
Kafene Raised $18M in a Funding Round Led by Third Prime 
Kafene, a cutting-edge digital platform used by merchants at the point-of-sale to help offer underserved consumers more flexible purchase options through transparent lease-to-own (LTO) agreements, announcedthat it has raised $18 million in a Series B funding round led by Third Prime and existing investors. This round follows a Series A investment of $30 million in 2021 that was co-led by Third Prime and Valar Ventures.